Main content starts here, tab to start navigating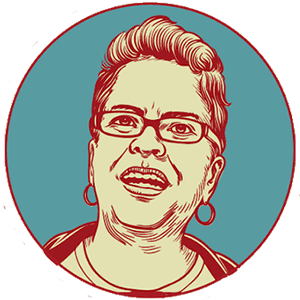 Main Menu
Recipes since 1939
Voted best chicken-n-waffles
Southern comfort experience
All food is cooked to order
Shared Plates
"Nana said share"
Fried Green Tomatoes

Fried green tomatoes topped with warm pimento cheese and applewood bacon

$10

Side of pimento cheese $3

New Orleans Style Beignets

Served with powdered sugar and peach raspberry marmalade or cream cheese glaze

$8.50

Extra marmalade $1

Extra cream cheese glaze $1

Cajun Grit Cakes

Deep-fried cakes topped with shrimp, crawfish, and roasted corn étouffée sauce

$17

Nana's Warm Banana Bread

Served warm with a brown sugar drizzle and powdered sugar

$9

Loafs available upon request

Uncle Butch Crawfish Bites

Crawfish bites

$14
Breakfast Plates
Served All-Day
Nana's takes pride in serving free-range organic chicken
Nana's Famous Chicken-N-Waffles*

Three golden fried chicken wings and your choice of waffle: red velvet, Apple Cinnamon (Won Best Taste Of Conyers 2017), traditional malted

$15

Add whipped cream $0.75

Nana's Famous Chicken - N- Flavored Waffles*

Red Velvet ~ Apple Cinnamon (Won Best Taste of Conyers 2017) Traditional Malted ~ Banana Nut ~ Blueberry ~ Served With Hot Butter Syrup & Powdered Sugar

$16

add whipped cream $0.75
Specialty Waffles
Nana's Famous Peach Cobbler Chicken & Waffles*

Topped with cream cheese, warm cobbler, powdered sugar with cream and topped with a sprinkle of cinnamon

$20

Bananas Foster Chicken & Waffles*

Deep-fried cinnamon waffle, topped with warm bananas foster, powdered sugar, and whipped cream

$20

Nana's Famous Banana Pudding Chicken & Waffles*

Topped with banana cream cheese, fresh bananas, vanilla wafers, powdered sugar, and whipped cream

$20

Strawberry Chicken & Waffles*

Topped with strawberry cream cheese, fresh strawberries, powdered sugar, and whipped cream

$18

French Toast Chicken & Waffles*

Topped with maple butter, powdered sugar, and whipped cream

$16

Lemon Chicken & Waffles*

Topped with lemon butter, powdered sugar, and whipped cream

$16

Cinnamon Roll Chicken & Waffles*

Topped with cinnamon, cream cheese, powdered sugar, and whipped cream

$16

Build a Waffle*

Red velvet, Apple Cinnamon (Won Best Taste Of Conyers 2017), traditional malted, banana nut, blueberry
Served with hot butter syrup, two eggs any style, and choice of bacon, chicken sausage, pork sausage, or andouille sausage

$16.50

Up-charge for specialty waffle
Good Breakfast Stuff
Nana's B Plate

Two eggs any style, buttermilk biscuit, choice of bacon, chicken, or pork sausage, cajun grits, or skillet potatoes (choice of one meat)

$15.50

Upgrade to three golden wings for $2

Cajun Shrimp & Grits

North GA Mountain stone-ground grits topped with shrimp, andouille (pork) sausage, sautéed onions, bell pepper, tomatoes, and our family special sauce

$17

Add shrimp (each) $2

Add deep-fried lobster tail (MARKET PRICE)

Creole BBQ Shrimp & Grits

North GA Mountain stone-ground cajun grits topped with BBQ shrimp, andouille sausage, applewood bacon, sautéed onions, bell peppers, tomatoes, Nana's famous BBQ sauce, and topped with parmesan cheese

$20

Add deep fried lobster tail (MARKET PRICE)

Breakfast Southern Fried Catfish

Farm-raised catfish, two eggs any style, buttermilk biscuit, choice of cajun grits, or skillet potatoes

$18.50

Nana's Omelet Your Way

Includes bell pepper, onions, and cheese served with biscuit and choice of cajun grits or skillet potatoes

$15.50

Add bacon, chicken sausage, pork sausage, or andouille sausage $2

Add shrimp (each) $2

Add diced tomatoes $0.75

Add mushrooms $0.75

Add jalapenos $0.75

Add spinach $0.75

Substitute egg whites $2

Fish & Grits

Cajun-style grits, topped with a farm-raised blackened pan-seared catfish, and toast or biscuit

$17

Add shrimp (each) $2

Add lobster tail, grilled or fried - Market Price

Salmon Croquets

Like your mama made | Two salmon patties, served with two eggs any style, buttermilk biscuit, choice of cajun grits or skillet potatoes

$17.50

Pop Pop's Steak & Eggs

8oz sirloin topped with bell pepper and onion. Served with two eggs any style, cajun grits or skillet potatoes

$20.50

Build a Breakfast Biscuit

Buttermilk biscuit $2

Texas toast $2

Add egg $3.50

Add two chicken sausage, or two pork sausage $3.50

Add two slices of applewood bacon $3.50

Add two slices of turkey bacon $3.50

Add two andouille sausage $5

Add two chicken tenders $5.32

Add cheese $1

Add Vegan Sausage $3

Creole Seafood Omelette

Shrimp and crawfish with bell pepper, onions, cheese, and cream creole sauce

$21.50

Egg white $2
Time for Lunch
Let's break
Cajun Shrimp Po' Boy

Dressed in mayo, lettuce, tomato, and pickles. Served with fries

$15

Substitute onion rings $1

Southern Fried Catfish Po'boy

Farm-raised | Dressed in mayo, lettuce, tomato, and pickles. Served with fries

$16

Substitute onion rings $1

Southern Fried Catfish

Farm-raised | Served with fries and Nana's slaw

$16

Substitute onion rings $1

Nana's Southern Fried Chicken

Served with fries and Nana's slaw

$13

Substitute onion rings $1

Chicken Philly

Grilled chicken, sautéed onions, bell peppers, mushrooms. Dressed with cajun aioli and topped with cheddar cheese. Served with Fries

$16

Substitute onion rings $1

Add shrimp $3

Lobster for Lunch (MARKET PRICE)

Served with fries and Nana's slaw
Salad
Something healthy
Fried Chicken Spinach Salad

Spinach, southern fried chicken, tomatoes, cheddar cheese, onions, Texas toast croutons

$16
On the Side
Signature Waffle*

Red velvet, banana nut, blueberry apple cinnamon, malted traditional. Served with hot butter syrup

$9

French Toast Waffle*

Topped with maple butter and whipped cream

$10

Lemon Waffle*

Topped with lemon butter and whipped cream

$10

Banana Pudding Waffle*

Topped with banana cream cheese, fresh bananas, vanilla wafers, powdered sugar, and whipped cream

$14

Strawberry Waffle*

Topped with strawberry cream cheese, fresh strawberries, powdered sugar, and whipped cream

$11

Cinnamon Roll Waffle*

Topped with cinnamon, cream cheese, powdered sugar, and whipped cream

$10

Two Eggs Any Style*

$5.50

Add cheese $1

Egg white substitute (add) $2

Skillet Potatoes

Sweet potatoes, Yukon gold potatoes, sautéed green peppers, and onions

$5

Applewood Bacon

3 pieces

$5.50

Turkey Bacon

3 pieces

$6

Cajun Signature Grits

$5

Add cheese $0.75

Chicken Sausage Links

3 pieces

$5

Pork Sausage Patties

2 pieces

$5

Andouille Sausage

2 pieces

$5

Three Golden Wings

Brined in Nana's special seasonings for 24hrs

$8

Nana's Deep Fried Lobster Tail (MARKET PRICE)

Add cream spinach $5

Warm Pimento Cheese

$5

Sautéed Cream Spinach

$6

Cajun Fries

$5

Three Chicken Tenders

$8

Biscuit

$2

Vegan Sausage

$5
Drinks
Assortment of Herbal Teas

$2.75

Hot Chocolate

$3

Add whipped cream $0.50

Add chocolate drizzle $0.50

Fountain Drinks

Coke, diet coke, sprite, root beer, lemonade

$2.50

Refills included

Sweet Tea

Refills included

$2.75

Nana's Half & Half

Refills included

$2.75

Juice

OJ, cranberry, apple

$2.75

Refill (add) $1

Nana's Southern Half & Half

Sweet tea, lemonade, and peach purée

$3

Refill not included

Batdorf & Bronson Coffee

Locally roasted | Dancing Goats, traditional French roast, decaf

$3
Brunch Cocktails
Please choose carefully, all of our cocktails are crafted to order
No returns/no exceptions
Tropical Mimosa

Orange, Pineapple, Cherry, Grenadine Brut Champagne

$12

Nana's Classic Mimosa

OJ, Champagne Classic

$10

Nana's Spiked Punch

Sweet Tea, Lemonade and Peach Purée with Prosecco

$12

Peach Bellini

Peach Syrup and Prosecco topped with fresh peaches

$12

Red Ruby Sangria

Blended red wine with fresh fruit garnished with a lime

$11

Moscato

$8
Take Something Home
Kooking with Kelli Cookbook

$29.99

Nana's T-Shirt

Small, x-large

$20

Nana's Hat

$15

Gift Cards

You choose the amount
DURING BUSY TIMES...
To help relax long wait times for a table, we are asking each of our valued guests to leave after paying. Thank you for your understanding.
DID YOU KNOW?
Did you know Nana's Chicken -N- Waffles is available for private events in the evening? Let us craft a special menu for your next event. Contact us at info@nanaschickenandwaffles or ask to speak with a manager.
RETURNS: We know mistakes can happen and we are always happy to correct errors made by our staff. Food that is prepared correctly MAY NOT be returned because you "just don't like it." This applies to everything, from spicy dishes to our cocktails. NO SUBSTITUTIONS OR MENU CHANGING. FOOD ALLERGY WARNING: We create all of our dishes with fresh ingredients daily. Our sauces or food may contain or have come in contact with peanut, tree nut, soy, egg, wheat, fish, shellfish, or dairy products. Please specify in the notes ALL allergies. We are unable to accommodate all allergies and we greatly apologize for any inconvenience. The restaurant is open until 4 pm for pick up.
*Add-on items listed in the Special Instructions box will not be honored.
*ADVISORY: THE CONSUMPTION OF RAW OR UNDERCOOKED FOODS SUCH AS MEAT, POULTRY, FISH, SHELLFISH, AND EGGS WHICH CONTAIN HARMFUL BACTERIA, MAY CAUSE SERIOUS ILLNESS OR DEATH
*Gratuity will automatically be added to parties with 5 or more guest.
*All prices are subject to change.
Desserts
ICE CREAM
ME-MOO-SA

Sparkling Champagne Ice Cream With a Sweet Burst of Fresh Squeezed Orange Juice

$6.50

gluten free

I LOVE YOU A WAFFLE LOT

TARO ICE CREAM, RASPBERRY, CHEESECAKE AND NANA'S WAFFLE PIECES

$6.50

gluten free